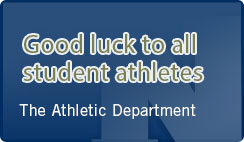 More Events

FR Boys Soccer @ Rocky Hill

9/23/2019
3:45 pm
Away - Rocky Hill HS, Auxiliary 1


V/JV Boys Soccer vs New Britain

9/24/2019
3:45 pm
Home


FR Boys Soccer @ Bristol Eastern

9/25/2019
3:45 pm
Away - Bristol Eastern - King St.


V/JV Boys Soccer @ Windsor

9/26/2019
6:30/3:45 pm
Away


V/JV Boys Soccer vs Bulkeley

10/1/2019
3:45 pm
Home


FR Boys Soccer vs New Britain

10/2/2019
3:45 pm
Home

Boys Soccer
TO OUR PLAYERS & PARENTS:


--------------------
WEEKLY GAME & TRAINING SCHEDULE:
Sun 9-15:
Mon 9-16:
Varsity: Training @ Clem (3:00-4:45pm)
JV: Training @ 4 fields (3:30-5:00pm)
Freshman: Home vs. Windsor (Arrive @ 3:15pm for a 3:45pm kickoff)
Tue 9-17:
Varsity: @ Berlin (Bus leaves @ 4:30pm)
JV: @ Berlin (Bus leaves @ 3:00pm)
* Bus will not return to the high school until after the conclusion of the varsity game. Parents, you may bring your child home after the JV game but you must fill out a travel release form on this website. Pack warm clothes if you plan to stay.
Freshman: Training @ 4 fileds (3:30-5:00pm)
Wed 9-18:
Goalkeeper Training (3:00-4:00pm)
Varsity & JV: Training @ 4 fields (3:30-5:00pm)
Freshman: Home vs. Conard (Arrive @ 3:15pm for a 3:45pm kickoff)
Thur 9-19:
Varsity: Training @ 4 fields(2:45-4:15pm)
JV & Freshman: Training @ 4 fields (3:45-5:00pm)
Fri 9-20:
Varsity: @ Rocky Hill (Bus leaves @ 4:30pm &
PreGame @ 4:20pm)
JV: @ Rocky Hill (Bus leaves @ 2:30pm)
Freshman: Training @ 4 fields (3:30-4:45pm)
Sat 9-21: